(ST. JOSEPH, Mo.) Blood centers across the nation are still at a cry for help people to donate blood.
The supply of blood dropped to emergency levels since the COVID-19 pandemic began and still remains at the 2-3 days of blood supply. Blood centers say typical blood supply levels are 7 days.
The Community Blood Center in St. Joseph says summertime, especially around the 4th of July, is when the blood supply dips even more. 
To help maintain blood donor levels, Community Blood Centers in St. Joseph and Kansas City are teaming up with the Kansas City Royals to get donors to roll up their sleeves.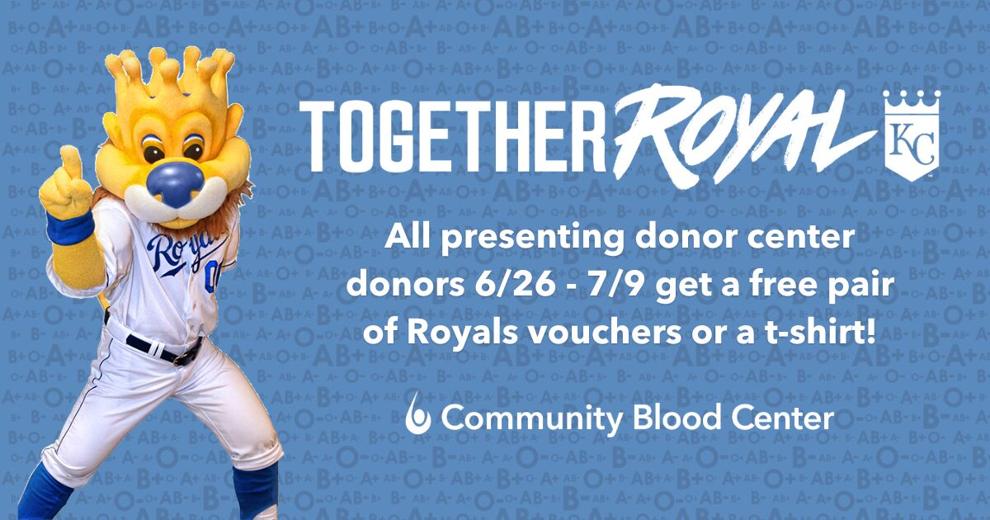 "Is an opportunity to help those blood supplies before, during and after the 4th of July holiday And it's an especially critical time because a lot of people are taking vacations or going out of town," said Andrea Boepple who is the Director of Donor Recruitment for the Community Blood Center. "It has been at emergency levels really throughout the pandemic. So we continue to be at low levels, especially on type O and type B blood."
This is the 20th year the Royals and the CBC are partnering up.
Anyone who donates blood between June 26 through July 9 will receive either a free Royals t-shirt or free Royal's ticket vouchers. 
To book an appointment, click here.